Archive for July, 2017
What is time? Time is how you spend your love – Nick Laird.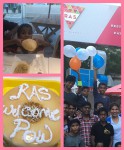 An unforgettable evening of yumm food – channa batoora, noodles, French fries, chilly potato, pizzas, ice cream and cake to name but a few; singing beautiful songs and praying together as a POWerful, RASful family; balloons; hugs; smiles and laughter. Thank you beautiful Meenu, Sara, Deepak and Zubin for opening the doors of your buzzing […]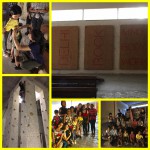 The children became Spider-Man and Batman today! All thanks to Anuraag Tewari and Delhi Rock in GK2, Delhi. A fun filled evening of POWerful rock climbing it was!!!! Here's to more POWer and gratitude to Delhi Rock for opening their doors so wholeheartedly for the POW children. Thank you Anuraag, Amrita, Ganesh n DR!!!