Contact Us
We would love to hear from you. Email us at: info@paintourworld.org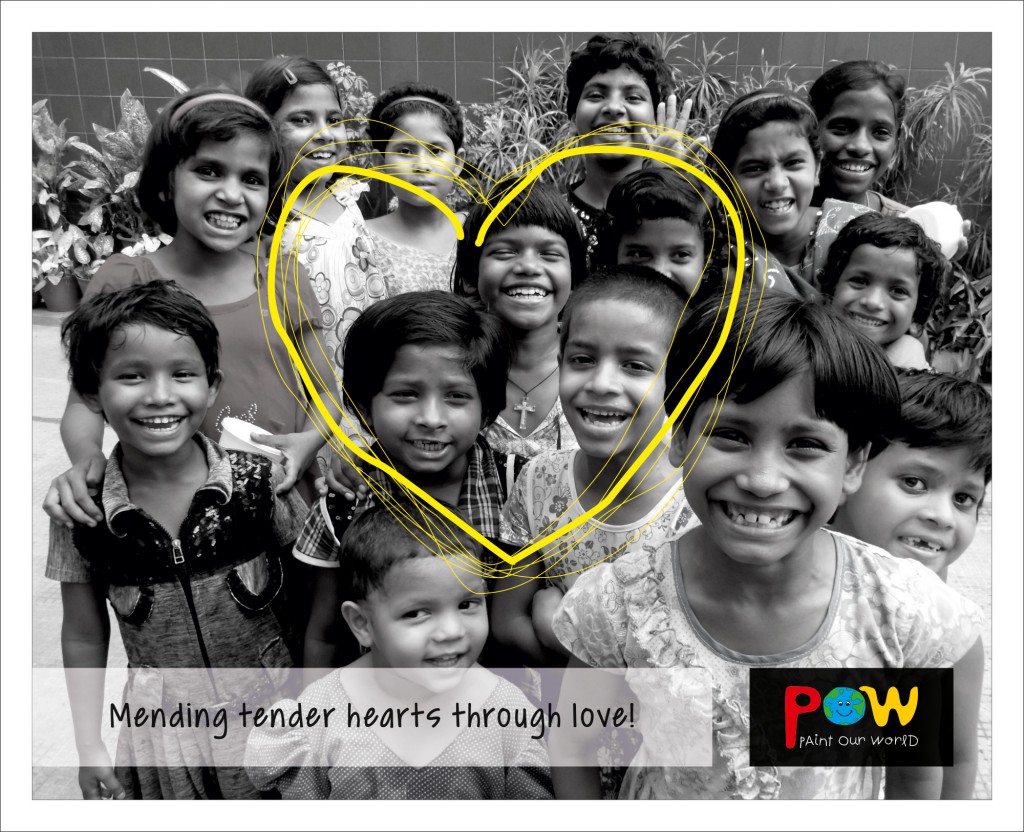 How you can help make a POWerful difference:
1. Provide your/your company's expertise – whether you are good at financial modelling, graphics, data analysis, PR and relationship cultivation, legal consultancy, tax and auditing capabilties etc.
2. Make a monetary contribution. All details of how you can contribute can be found on http://paintourworld.org/index.php/donate/
You can specify if you would like your donation used towards workshop expenses; in our trailblazing team training or special events and activities for the children.
3. Align your companies CSR activities with POW.
4. Sponsor any of POW's special events or a part of it such as ferry rides, cinema trips, magic and puppet shows etc. for the children.
5. Buy a POW child's painting.
6. If you are an art auction house/exhibition gallery – exhibiting the artworks of the POW children.
7. Buying a POW postcard or retailing them if you are a retailer/online retailer.
8. Join us on FB and follow us on Twitter and spread the word to your friends and family.
We would love to hear from you.
9. You would like to be part of our volunteering team
10. If you are a Child Psychologist; Expressive Art Therapist; Social Worker who would like to work with us.
11. If you are an NGO or charitable organisation that works with underserved children.
It is POW's vision to reach out to as many underserved children as possible, across the world, and make a positive difference to their lives.
Alternatively, please fill in the info request form below.